Short of a tractor, there's nothing more iconic in agriculture than a barn.
A mainstay of farming that dates back centuries, it's hard to find an agricultural operation that doesn't have a barn. From storing equipment or harvests to housing livestock, a barn is a multifunctional building that's earned its place in agriculture.
While farming techniques and equipment have evolved, so, too, have barns. Pole barns -- or post-frame structures -- by Barden are an upgrade to the traditional barn.
Quickly constructed and built to last, a Barden pole barn is an investment in longevity and functionality.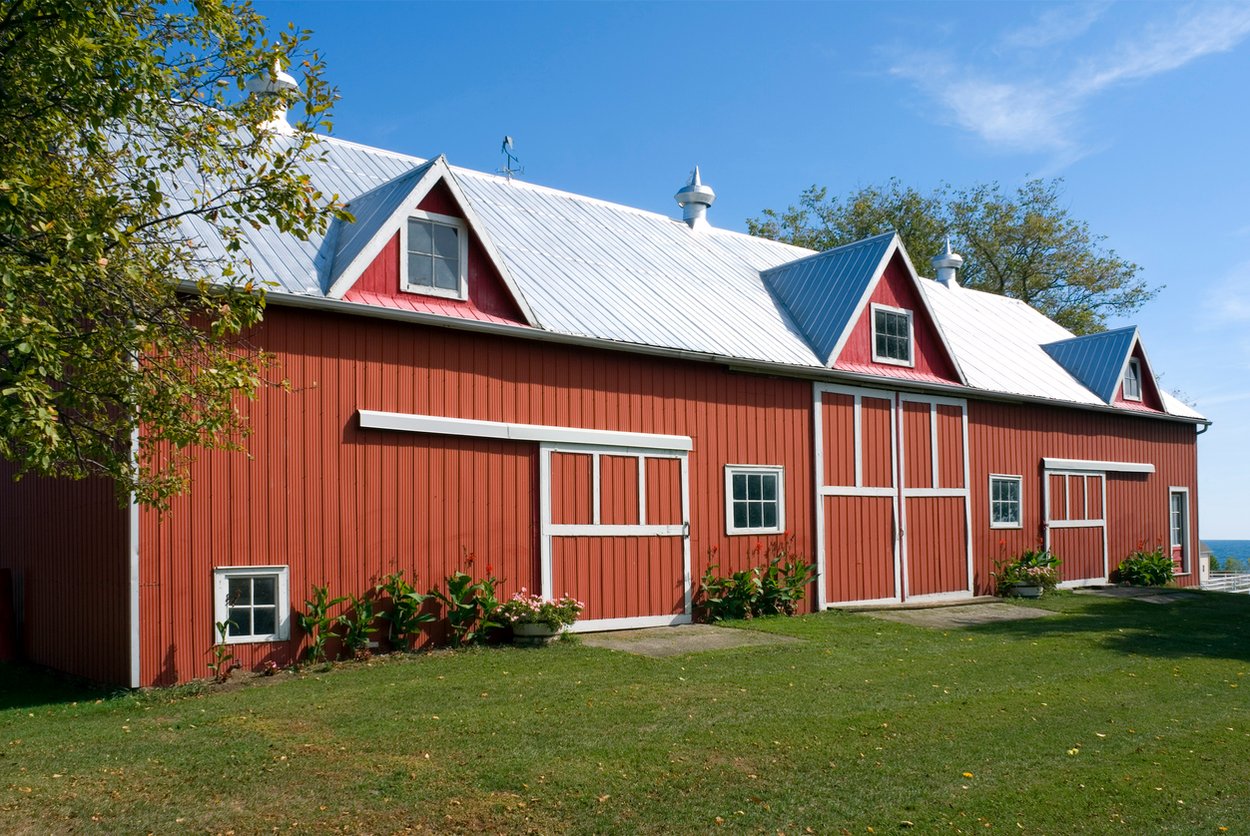 Why Choose a Pole Barn in Agriculture?
Combining the utility of a traditional wooden structure with heavy-duty materials and building techniques, pole barns represent the next generation of traditional wooden barns.
Pole barns are:
Easily customized and assembled
Durable
Low maintenance
Easily Customized and Assembled
Designed and built using the latest construction methods, post frame barns are made to complement any type of agricultural operation.
Through modern design techniques, pole barns are easily customized -- whether it's for storing heavy farming equipment or housing livestock.
And a new pole barn is built quickly. With less site prep and prefabricated materials delivered to a property ready for immediate construction, a pole barn ready for use within a few weeks. Traditional stick-built barn can take much longer by comparison.
Make your pole barn design and quoting process easier with SmartBuild Systems Software through Barden. Learn more:
Durability
Metal barns offer durability that traditional wooden barns simply don't. Able to withstand the weather extremes and heavy impacts, metal barns are built to last.
Short of a major event -- such as a fire or tornado -- pole barns boast a long lifespan.
Low Maintenance
With a pole barn, maintenance and upkeep becomes a distant thought.
Unlike wood, metal doesn't warp after years of exposure to the elements, nor does it splinter or crack. And while wood is used in pole barns -- primarily for interior roof trusses -- a metal building is less hospitable to termites, molds, and rot.
Pole barns don't need to be painted or sealed routinely, often going more than a decade before needing a touch-up.
Pole Barn Applications in
Agriculture
A versatile building, agricultural post frame buildings meet the same needs as traditional barns.
Poles barns are often seen on farms and other agricultural operations serving two primary purposes: storage and housing livestock.
Storage
When farming equipment isn't being used, there's no better place to keep it than indoors. As post frame barns are customizable to meet a client's storage needs -- complete with large entryways -- you'll have no problem creating a structure to protect equipment and machinery from the elements.
The same goes for harvests -- keeping a freshly picked crop or store of grain shielded from the weather increases its lifespan.
Livestock
Pole barns provide a safe space for livestock that's away from inclement weather.
A post-frame building can be made specific to the needs of livestock, such as stalls to stable horses or milking rooms for dairy cows.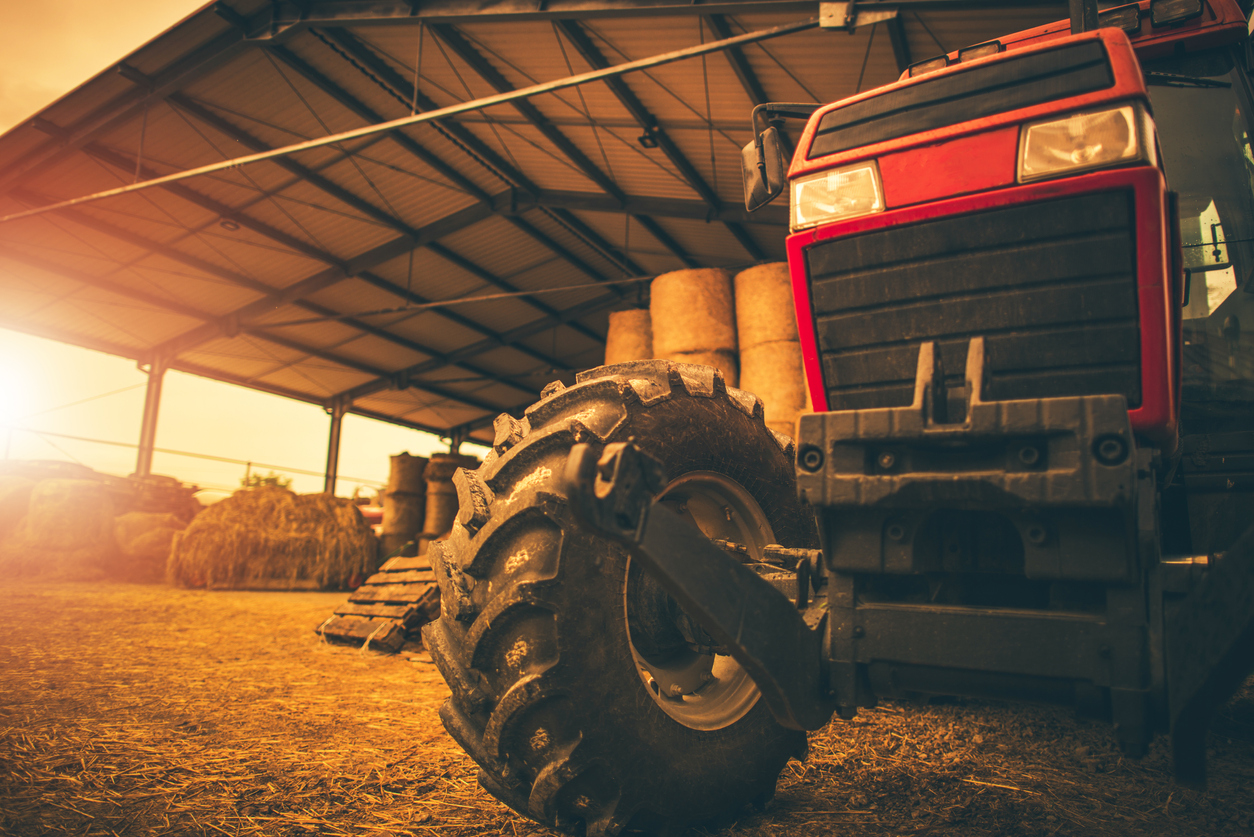 Building an Agricultural Pole Barn With Barden
Barden Building Products simplifies and streamlines the pole barn construction process.
Using SmartBuild Systems -- a web-based software available through Barden to our Independent Dealers -- a post frame barn can be designed and quoted within a single client meeting. There's no lost time waiting for renderings. Any adjustments to its layout are easily made.
Once a client signs off on their residential post frame building's design, our manufacturing division, North American Truss, begins making the pole barn's prefabricated components in our shop. Barden provides the other materials needed for the structure, such as:
Windows
Doors
Overhead doors
Metal sheathing
Support beams
In the meantime site prep can begin with:
Clearing vegetation
Installing any utility lines
Leveling and grading
When all the components are delivered, construction immediately starts. It's usually completed within a few weeks depending on the complexity of the barn's design.
Optimize Pole Barn Design And Quoting
Learn how SmartBuild Systems takes the hard work out of designing, drafting and quoting a pole barn project: