Pole Barn Construction With Barden
Going beyond their traditional utility, pole barns span a wide variety of applications.
From housing livestock to providing ample workspace to creating a one-of-a-kind home, metal post frame buildings are as versatile as they are functional.
Barden makes it easy to design and build a metal structure that meets all of a client's needs -- regardless of intended use.
Barden makes the pole barn construction process an efficient and cost-effective addition to your building capabilities.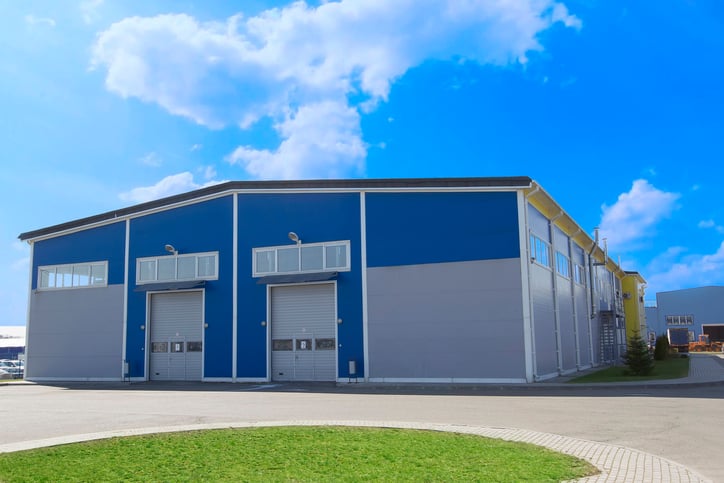 Pole Barn Construction 101 for the Builder
Bringing a new offering to your construction services, pole barns are:
Easily customized
Quicky built
Durable & long-lasting
Eco-friendly
Easily Customized
Just like Barden homes, pole barns are 100% customizable. Easily tailored to meet the demands of an application, a post frame building can be designed in one sitting. Client revisions are made as quickly as they're proposed.
What's more, post frame buildings are ready to grow alongside your client. Putting on an addition is a straightforward process.
Quickly Built
Designed for an efficient build, pole barns are constructed faster than other building types. It's made weather-tight within a few weeks of construction starting, with interior finishing work comprising the bulk of the project.
With pre-engineered building components delivered to the job site, you'll waste no time sourcing the materials needed to complete the project.
Time saved at the construction site frees you up to take on more projects in a single season.
Durable & Long-Lasting
Able to take a hit and withstand the elements, metal post frame buildings represent an investment in longevity.
Wood framed and covered in one of the strongest materials -- steel -- pole barns are built to last. They do not succumb to issues common in other buildings, such as:
Termite damage
Mold
Rotting
Splitting and chipping
Eco-Friendly
A made-to-order building of sorts, pole barn components -- from pre-engineered trusses to sheet metal -- arrive on-site in exact quantities. You'll have everything you need and nothing you don't -- shortening your building timeline and saving your clients money.
Post frame buildings can be added to a site without as much environmental impact as other building types -- especially those requiring in-ground foundations.
Because of their design, pole barns are readily insulated to make them more energy efficient.
Pole Barn Types
Offering plenty of possibilities for the client, Barden metal post frame buildings meet a variety of applications.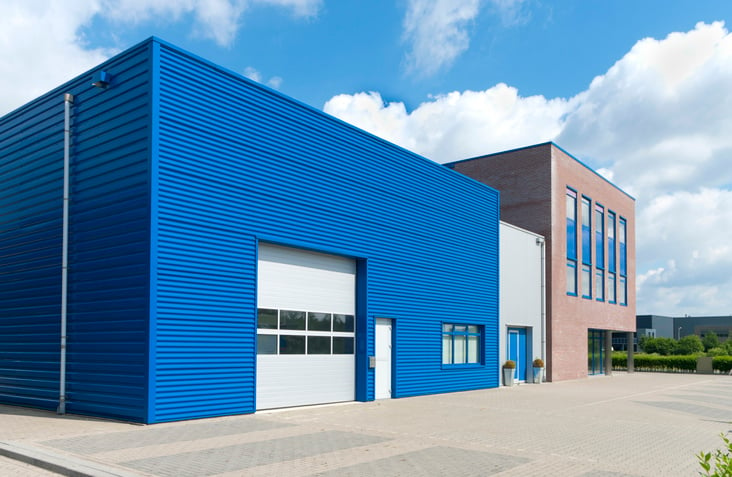 From workshops to office space -- or a combination of both -- commercial pole barns make constructing a multi-functional building a breeze.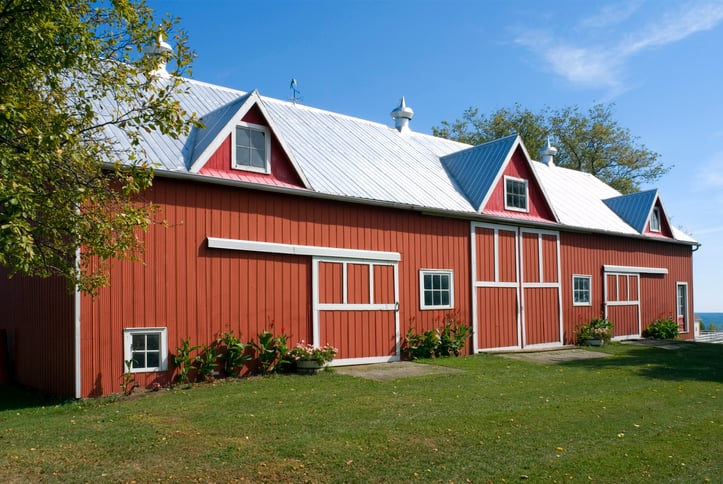 A new take on the traditional wooden barn, metal agricultural pole barns bring durability, longevity, and improved functionality to an operation.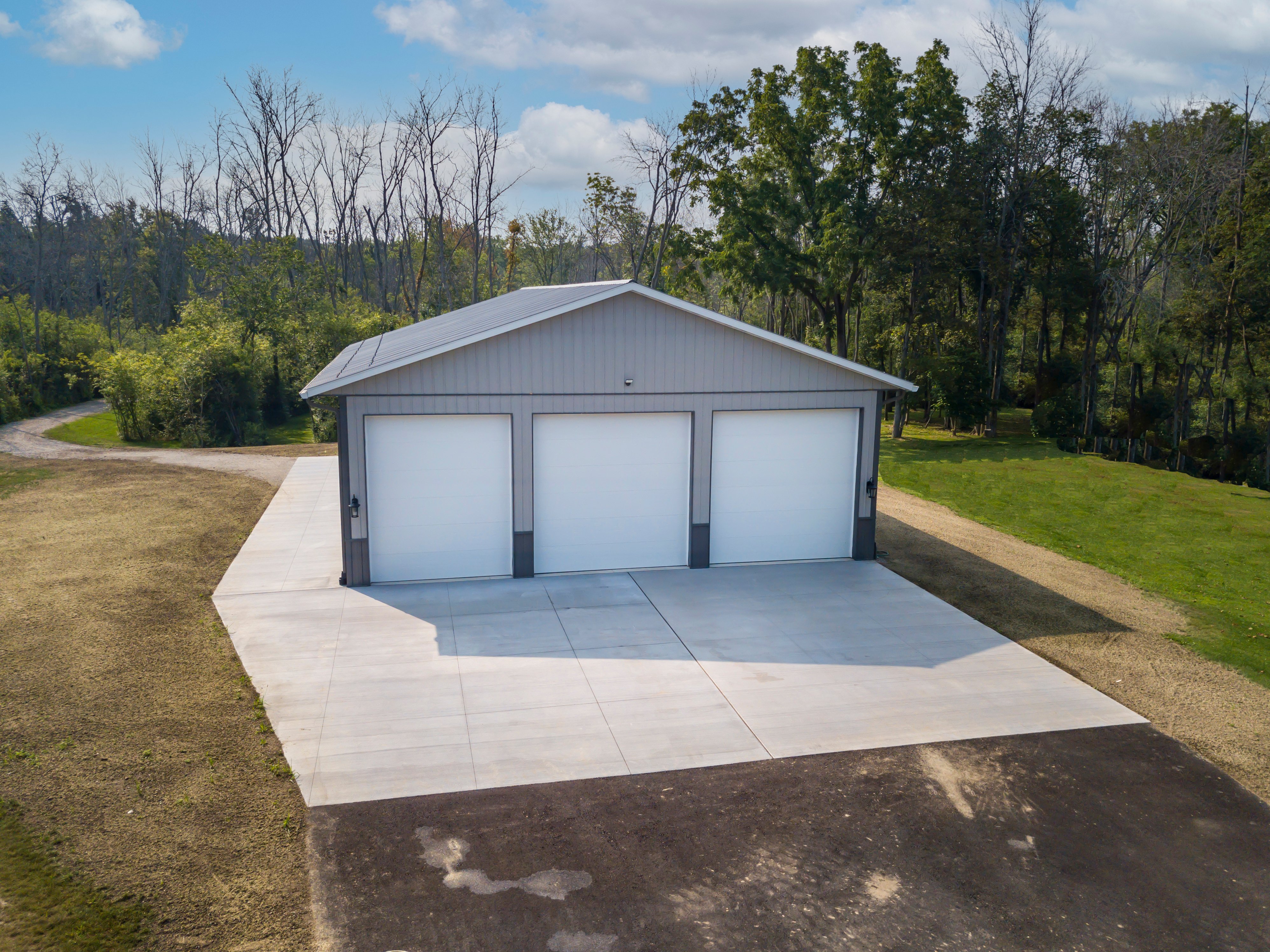 Residential pole barns are a cost-effective, easily customizable upgrade to traditional buildings, such as garages, sheds and even homes.
Pole Barn Construction, the Smarter Way
Barden Building Products simplifies and streamlines the metal post frame building construction process.
Using SmartBuild Systems -- a web-based software available through Barden to our Independent Dealers -- a pole barn can be designed and quoted within a single client meeting. There's no lost time waiting on others to create renderings. Any adjustments to its layout are easy to make.


Once a client signs off on their residential post frame building's design, Barden's manufacturing division, North American Truss, begins making the pole barn's prefabricated components in our shop. Barden provides the other materials needed for the structure, such as:
Windows
Doors
Overhead doors
Metal sheathing
Support beams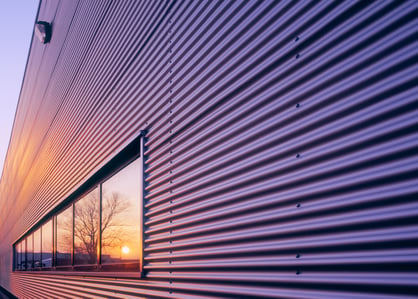 In the meantime, site prep can begin with:
Clearing vegetation
Installing utility lines
Leveling and grading
Once the building components are delivered, construction starts. It's usually completed within a few weeks, depending on the complexity of the pole barn's design.
Optimize Your Pole Barn Construction With Barden
Expand your company's building capabilities with Barden pole barns. Contact us today to learn how!