Drafting and Design in Custom Building
The foundation of any successful building project is its plans. Whether constructing a home, a church, or the components of a building, plans serve as the roadmap for completion.
Plans are created through two key processes -- drafting and design.
Barden Building Products and our Independent Dealers offer both drafting and design services. We work with clients through each step to ensure their project is thoroughly reviewed and adequately planned before actual manufacturing or construction begins.
Drafting Vs. Design
Though drafting and design are integral parts of bringing a project's vision to reality, they're not the same thing. Sometimes, the terms are used interchangeably.
Design is the starting point of a project's plans, and it gives a representation of what the finished product should look like. Designs can be a basic outline of the project or provide more detail about its elements.
Drafting is where a project's designs become more technical and specific. Using the design, an architect or draftsman draws up blueprints and other materials that spell everything a manufacturer or builder needs to know to create the components of or construct the project.
How the Drafting and Design Process Works With Barden Building Products
Drafting and designing a project is a three-phased process that takes a team approach.
Phase 1: Initial Design
The client works with one of our Barden Independent Dealers to go over their project and begin laying it out. During this stage, the independent dealer and client discuss price and budget and how to align both. For custom home projects, this is when the future homeowner provides their wants and needs and develops a preliminary floor plan.
At the end of the design phase, the client and independent dealer produce a sketch of the intended finished piece. In custom home design, a completed design includes:
A floor plan
Basic dimensions
Front elevation measurement
A completed spec sheet
Project designs are reviewed multiple times by the client and independent dealer. The length of time it takes to develop an initial design for a client is largely driven by how confident they are with their needs and wants. Working with one of Barden's 100+ designs may streamline the process. A dealer may work with a typical client for a week or two before committing to the best layout to work with.
Phase 2: Preliminary Drafting
Once the design is agreed upon, the drawings and other details are turned over to our in-house drafting team to create a detailed rendering of the project. Clients are required to make a deposit, which may vary on the scope of the project. The deposit is refunded in the final bill.
A preliminary draft provides a technical overview of a project, showing critical elements, such as:
Layout
Utility placement
A materials list
Exact dimensions
A project's preliminary draft is not considered final until the client says so. And they're allowed to make revisions until they're satisfied. And, while they're are allowed to make revisions until they are satisfied, excessive changes or starting over with a new design may require additional deposits.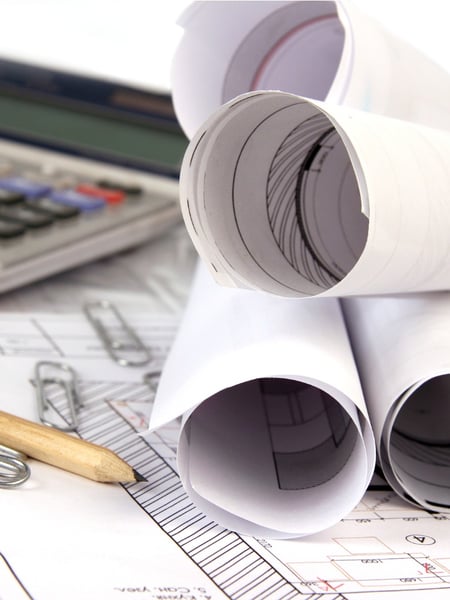 Phase 3: Final Plans
After the last revisions are made and the client signs off on the latest draft version, our in-house team creates the final plans. For custom-built homes, the final plans also include basement design and structural drawings.
Clients typically can expect final plans within 10 days of approving the preliminary draft. The plans will be stamped later in the process (where required) and used to pull the necessary building permit.
After Drafting and Design: What Happens Next?
With final plans in hand, the dealer and client can firm up quotes, select subcontractors and vendors, and finalize the budget to submit for financing. They can get to work on other elements of the project, such as securing permits and scheduling what work needs to take place.
In the meantime, the team at North American Truss (NAT) – our manufacturing division – gets to work building the prefabricated structural components of the custom home, including:
Wall panels
Roof trusses
Floor trusses
Components of our Fast Track Framing System for panelized construction, NAT building products are made to order and delivered to the job site according to the project's schedule.