BECOMING A BARDEN INDEPENDENT DEALER
A BLUEPRINT FOR SUCCESS

Becoming a Barden Independent Dealer
Independent dealers make custom homes happen.
As a building solutions and materials supplier, Barden Building Products does not build homes -- that's our independent dealers' job. Barden Independent Dealers are a critical part of our success.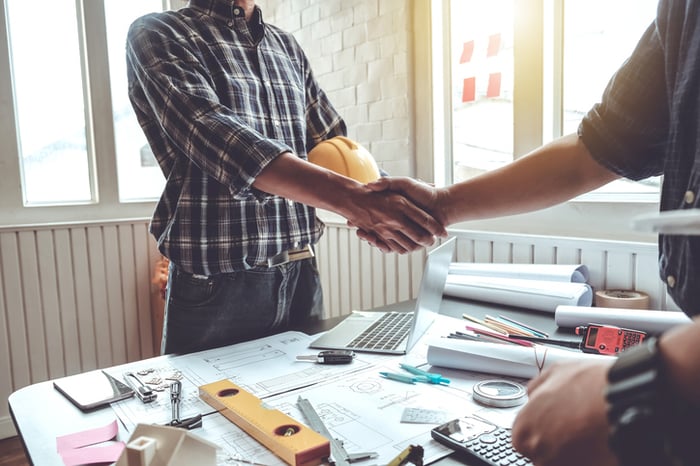 Whether you're an established home builder looking to expand your offerings or going off on your own, Barden provides your custom home business with the resources and a proven building method for success.
As a Barden Independent Dealer, you'll have the support of Barden Building Products coupled with the freedom of running your own business.
When a Barden Independent Dealer (BID) is successful, Barden Building Products is, too. That's why we work closely with our dealers to provide them the resources to build up their businesses:
Lead generation & follow-up sales tools
Drafting and design services
Marketing materials
Advertising co-op funds
Guidance on best practices
Insights on industry trends
Networking & peer mentorship
Barden is first and foremost a building solutions company -- and that extends to our independent dealers as much as it does to their clients. As a true partner to your business, we're here to help you structure your business for a long and rewarding career in custom home building.
By leveraging the resources available to our network of independent dealers coupled with your own determination, your custom home company is easily positioned for consistent and scalable growth.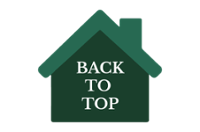 What Is a Barden Independent Dealer?

A Barden Independent Dealer is an independently owned company that helps clients make their next home a reality.
Working closely with a future homeowner, a dealer is involved in each step of the custom home-building process, from conceptualization and design to finding a loan to completing construction.
As resident experts, Barden Independent Dealers help clients figure out exactly what they want out of their next home and interface with our in-house drafting team to come up with plans. Working together, the dealer and client determine an initial floor plan and budget for the project. As the process moves forward, the independent consultant interfaces with our in-house drafting team to customize the final design and details of the home.
Site selection
Project scope development
Evaluating financing options
Locating contractors and subcontractors
Filing the necessary permits
Not all independent dealers are the same. They fall into two general categories: consultants/contract managers and builders.


Consultant/Contract Manager

A dealer who works as a consultant or contract manager facilitates the entire home-building process. However, they don't actually perform any of the construction. They often work with customers who are acting as their own general contractor.

In a sense, a contract/project manager custom home dealer is a client's partner in constructing a home -- there to give guidance and the right resources for a smooth path to completion.

Builder

An independent custom home builder does all the same work as a consultant/contract manager. However, there's one major difference: this dealer is typically responsible for the actual construction of the home.

Some clients prefer to work with this type of dealer, as it streamlines the homebuilding process. There are no additional steps to finding a general contractor or specialized tradespeople; the independent builder handles it all.
The Barden Independent Dealer Network
While independent, Barden home dealers don't operate entirely on their own. As part of the family, they're also a member of the Barden Independent Dealer Network.
The network is just as it sounds -- a collective of our Barden Independent Dealers. Barden Building Products manages the network and communicates directly with the independent dealers. Barden provides its independent dealers with plenty of resources for success, such as marketing materials and information on best practices or our latest products.
The network is also a peer-support system of sorts. Should a dealer encounter an issue or have questions about a process, there are other, experienced dealers that can help them find a solution.
Insider's Take: Paul Pare, owner of The Smart Home in New Hampshire, discusses his experience becoming an independent home dealer.
Building Up Your Custom Home Business

Becoming a Barden Independent Dealer goes far beyond adding a new logo to your company's signage and website.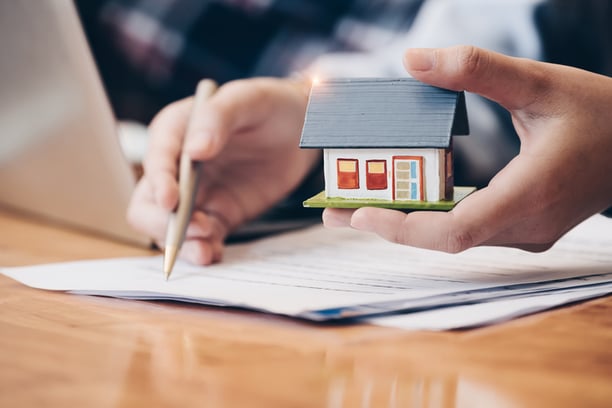 Your business's success represents our success.
As one of our independent dealers, your business has a true partner that gives you the tools and latitude to create yourself a steady pipeline of new clients and projects.
Barden Independent Dealers enjoy:
Independence
Support
Design and drafting services
Marketing assistance
Client educational materials
Lead referrals
A client-centric building method
Enhanced buying power
1. Independence
All Barden Independent Dealers are truly independent. While part of the Barden family, your company operates a standalone business. And because it's your company, you have the latitude to run your business as you see fit while leveraging the Barden brand.


2. Support
After decades in the custom home industry, we've seen it all -- from unique custom home designs to shifts in the housing market. With experience comes knowledge, and we're happy to pass along what we've learned to our independent dealers.

We supply you with a framework for success. When starting out with Barden, you receive resources for:
Setting up a design center
Following up on leads
Computerized pricing, estimation, and scheduling
Fully completing a project with quality materials and little waste
Well beyond Day 1, Barden remains a partner to your company, offering the resources to be competitive and help more clients.


3. Design & Drafting Services
There's no prerequisite in architecture and building design to become a Barden Independent Dealer.
While you'll play a role in helping a client lay out their custom home, our in-house design and drafting team creates the blueprints. In other words, Barden takes on the heavy lifting for developing floor plans. Revisions happen as many times as they're needed -- at no cost.
With our blueprints, you're able to provide clients with:
Accurate quotes
Detailed material lists
Spec sheets


4. Marketing Assistance
In the world of custom home building, marketing is critical. Barden Building Products helps its independent dealers stand out from the crowd.
While word of mouth does go a long way for a custom builder, there's something to be said for the reach of traditional or digital marketing tactics (think: print ads, radio spots, videos).
Through our advertising co-op program, your business is eligible to have up to 50% of your advertising costs, up to 1% of your net package yearly sales, credited back to you. As your business grows, so does the co-op funding available to you.
Not everything in your marketing arsenal is on you to come up with. Barden supplies our independent dealers with various materials to help service clients and sell homes, such as:
Brochures
Home-building guides
Floor plans



What's Considered an Eligible Advertising Expense Under our Advertising Co-Op Program?
Anything your business produces featuring the Barden brand, including:
Print materials -- flyers, ads
Radio spots
TV commercials
Social media ads
T-shirts
Customer swag -- pens, key chains, etc.

5. Client Educational Materials
Construction of any type is a lot to take in and understand. Not every client is well-versed in the nuances of home building.
Barden has a library of resources -- guides, blogs, and checklists -- to help you provide clients with the information they'll need to feel confident about choosing a Barden home.


6. Lead Referrals
The majority of your new leads come from your marketing efforts. But sometimes prospective customers reach out to Barden first through our own marketing (in which your company is included).

Any leads that come directly to us are passed along to the dealership closest to the customer or best suited to meet a client's specific construction needs. As we're a building solutions and materials supplier, we don't actually construct homes -- you do! It makes the most sense for interested customers to work directly right from the start with the dealership that will ultimately build their next home.


7. A Client-Centric Building Method
Every customer is different. So is what they're looking for in a home.

Through our panelized home construction method, we provide you with custom home building components that keep your client's project on track and on budget.
Unlike with other construction methods, a prospective homeowner isn't limited to a small selection of floor plans or long delays for customization. Barden has hundreds of floor plans. Even if a client can't find a plan they're in love with, all of our floor plans are 100% customizable at no additional cost. With our in-house design and drafting team, you're able to help customers fine-tune a floor plan and its amenities to their exact needs.
A home tailored to a client's exact needs isn't a pipe dream -- it's what panelized home dealers make happen every day.


8. Enhanced Buying Power
Barden purchases building materials in bulk, reducing some costs of building.
For your company, that means you're able to quote custom homes with the best material prices possible. For prospective homeowners, paying less for building components relieves some of the financial stress of constructing their next house.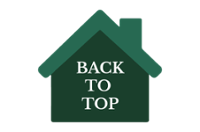 Panelized Construction

After more than 70 years of innovating and refining, Barden has developed a panelized construction process that offers our independent dealers and their clients the best of all worlds.
Panelized construction combines the versatility of "stick" building with the benefits of modular home construction:
Shorter construction times
Protection from the elements
Single point of contact
Our homes are built precisely and efficiently, giving you back time to pursue other projects with more customers:
In our factory, we fabricate all of the walls and roof trusses necessary to build a home, but not with siding or windows (to avoid damage during shipping).
We use high-quality lumber and higher-precision assembly methods than even the best stick builder, eliminating waste and saving on project material costs.
All building components arrive on-site ready for immediate construction.
Barden homes are assembled and enclosed quickly -- usually within a week's time -- minimizing exposure to the elements.
Every home we manufacture is completely unique and customized to customers' specifications.

We supply all building materials and design services in-house to offer a one-stop process, streamlining much of the preliminary work involved in custom home construction.




Unlike in

modular building

,

we allow our customers the freedom to purchase and select their own materials

to design their homes with no limitations.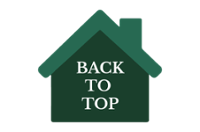 Barden Custom Home Construction & the Independent Dealer's Role

A Barden Independent Dealer works with the client through every part of a custom home's construction.
All dealers are involved in a home's conceptualization and planning. When it's time for construction to start, some dealers build the home while others act as a consultant to owners who are self-building.
Taking a client's concept from the drawing board to reality happens in four stages:
1. Design and planning
2. Obtaining permits
3. Site preparation, engineering, and production
4. On-site construction
1. Design and Planning
The first phase of the construction timeline is when the independent dealer digs in with the client to develop a floor plan they'll love -- whether it's using one of our existing plans or coming up with one from scratch. There are usually a lot of in-depth conversations about the client's needs and wants for their next home, and how Barden can make them possible.
The independent dealer distills the client's vision into an actionable blueprint. There's plenty to cover:
• Layout
• Materials
• Dimensions
• Elevations
• Any customization options
There's also discussion about the client's budget and aligning it with the project's anticipated costs.
Our in-house drafting and design team works with the client and the dealer to create final plans that meet all expectations.
2. Obtaining Permits
As with any major construction project, building a home requires permits -- which our independent dealers handle for their clients. In most municipalities, an architect needs to review and stamp the final drawings. Because Barden handles drafting and design, there's no need to hire an architect. Barden provides stamped drawings as part of the material supply package, streamlining the process.
Some communities have additional requirements beyond stamped plans that require review before earning a permit, such as:
• Lot surveys
• Septic system designs
• Drainage plans
3. Site Preparation, Engineering, and Production
The independent dealer -- whether a consultant/contract manager or a builder -- coordinates the prep work for construction.
At the home site, lot preparation gets underway first. The site is cleared, driveway pushed in, and foundation scheduled. The independent dealer is responsible for verifying the site's readiness and coordinating production and delivery of the framing package.
Production and delivery of the home can be scheduled once the foundation is going in. Barden's team will design the wall panels and trusses and begin manufacturing for just-in-time delivery. Barden again streamlines the process by ordering windows, exterior doors, siding, and roofing. The delivery of these materials is coordinated with the dealer/builder to arrive at the appropriate time on site.
The ability to design and fabricate the home's framing while the foundation work is happening allows for a more efficient process. Site and foundation work duration can vary significantly depending on a slew of factors, but most commonly a home is scheduled for delivery 3-6 weeks after it begins.


4. Construction
In the last leg of construction, the independent dealer coordinates the project and interfaces with the client and contractors. If the dealer is a builder, they'll complete the majority of the construction.
or everyone involved in the process, this is the most exciting part -- seeing the vision for a custom-built home become a reality. The home's panelized framing starts going up on delivery day. Depending on the nature of the build, framing wraps up in about a week and is weather-tight shortly thereafter.
At this point, the independent dealer works with various contractors and suppliers to complete the job, as well as with the owner to keep the project on schedule. A Barden panelized home is usually move-in ready within 4-6 months of construction beginning.
Becoming a Barden Independent Dealer FAQs
If you're thinking about becoming one of our independent dealers, you probably have a few questions. Don't worry -- most of our existing dealers were in your shoes and had the same concerns.
Here are the top FAQs we commonly field from those looking to start a custom home builder career with Barden:
Q:

Are There Costs to Becoming an Independent Dealer?

A: Yes, but only if you're launching a new company.

For those just starting a home-building career, there are going to be standard startup expenditures:
Buying office equipment
Purchasing or leasing office space
Permit and certification fees for establishing a new company
Hiring a staff
Advertising
The costs to become a brand-new dealer also depend on the type of dealership you're starting. As we've mentioned, some dealers act more as consultants, focused on developing customized floor plans for clients and helping them oversee construction. Other dealers are also builders. In addition to the design and planning work they do with a client, a builder dealer also completes the actual construction. Opening a from-scratch dealership as a builder also means purchasing construction equipment.


Q:

Are There Franchise Fees Involved in Becoming an Independent Dealer?

A: In a word: no.


Q:

How Long Does It Take to Grow My Home Dealership?

A: Just like building a custom home, getting your independent dealership firing on all cylinders doesn't happen overnight. For new dealerships, it's going to take some time to establish a steady custom home sales pipeline. It usually takes 6-12 months for a new dealership to be fully up and running -- and that includes building brand awareness among your potential client base.

Because existing home building companies have an established reputation, the major hurdle in growing a new business through Barden is getting the word out that you're one of our independent dealers.



Q:

What's Expected of a Barden Independent Dealer?

A: As a member of the Barden family, you represent our brand.

While your dealership is yours, your #1 priority should be the same as ours: helping clients realize the dream of custom homeownership.


Q:

What's Barden's Service Area?

A: Barden services customers in New York, northern Pennsylvania, northern Ohio, and New England. However, we're always looking to expand into new markets!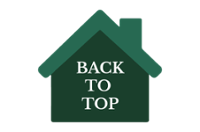 Ready to Join the Network of Barden Independent Dealers?
We'd love to have you.
There's nothing that excites us more than seeing one of our independent dealers set themselves up to enjoy a long, busy career in custom building. That's why we've structured our independent dealer program as one that's supportive and provides your business the tools for success.
Your first step to becoming a home dealer with Barden is the easiest: Get in touch with us! Just click the button below, and we'll talk about your plans and vision for your own home-building company.