CUSTOM LOG HOMES BY BARDEN
As one of the earliest iterations of the modern home, log cabins have withstood the test of time.
Times change, however.
Combining the rustic charm of a log cabin with modern amenities and building, Barden custom log homes let you create a living space without compromise. Like all our floor plans, Barden Log Homes are 100% customizable.
With our decades of experience in custom home design and manufacturing, our log home packages offer a unique level of distinction & character.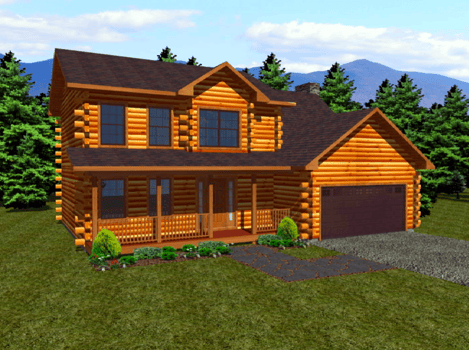 Barden Log Homes | Built to Your Specifications
Choosing a custom log home as your next home doesn't mean taking a step back in time and sacrificing comforts or energy efficiencies.

Through the latest manufacturing techniques, we offer a Smart R Package – a hybrid of a log cabin and a modern prefab home for a fully finished house with all the amenities.
While boasting the look of a traditional log cabin, your home is built to easily meet modern construction standards and codes.


Customizable
Just like all other Barden homes, our log home packages are

100% customizable

. Working with a Barden Independent Dealer as your log home builder, you'll create a log home design that check all the boxes for your wants and needs.



Quickly Built
How long does it take to build a Barden log home? No longer than it takes to build any other Barden home!



Low Maintenance
With semiannual inspections and yearly cleaning and touch-ups as needed, your custom log home's value and integrity will hold up as long as any other type of home.
Featured Barden Custom Log Home Plans